Style
Ways to Wear Our Textured Open-Stitch V-Neck Sweater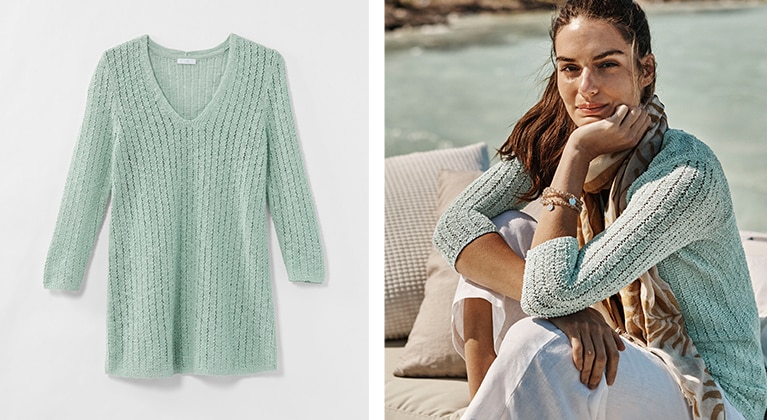 The summer sweater is essential to every wardrobe. Here, our wardrobing experts give you three simple style tips so you easily put together outfits that look great and are easy to achieve.
---
---
Style Tip: Layer It Up!
Why It Works: This is the perfect layer in an "AC-is-blasting" environment. Worn over our linen tunic, this sweater adds color and dimension (thanks to its beautiful stitchwork) to give you a casual, simply chic look.
SHOP NOW
---
Style Tip: Try a French Tuck
Why It Works: There is nothing more effortless and nonchalant than the French tuck, also referred to as a "half tuck." To achieve this look, tuck in your sweater or shirt at the very front while leaving the back loose. This technique gives you a "didn't try too hard" look while also elongating the look of your body.
If you love our Beachcomber Tie-Waist Pants, see more ways to wear them here.
SHOP NOW