Style
Golden Yellow: How to Wear Our New Favorite Color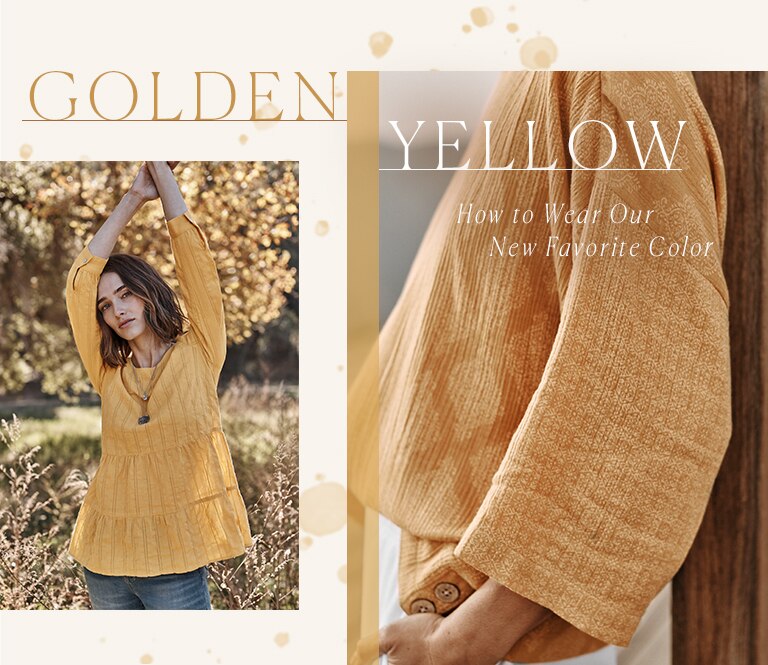 The rising sun rejuvenates us and casts a golden glow on everything it touches. That's why sun-inspired yellows like butterscotch and goldenrod highlight our latest collection and why we created a variety of styles that make this color easier than ever to wear when you want to spread a little sunshine. Here are a few ideas:
---
---
Wear Patterned Pieces with the Midas Touch
If you'd rather take a more understated approach when wearing our new favorite shade, consider wearing styles that incorporate it into patterns and prints.
---
Go Full-Out Golden
We know you love the effortless appeal of maxi dresses—and so do we. That's why we created one in a shade of yellow that looks great on every skin tone and pairs well with various colors and styles of shoes. Think flat sandals or heels in shades of cognac, brown or even metallic gold or silver.