introducing
Wearever
Essentials
chic, easy-care, season-right components
designed to work with each other
for a wardrobe that makes getting dressed
the most effortless part of your day.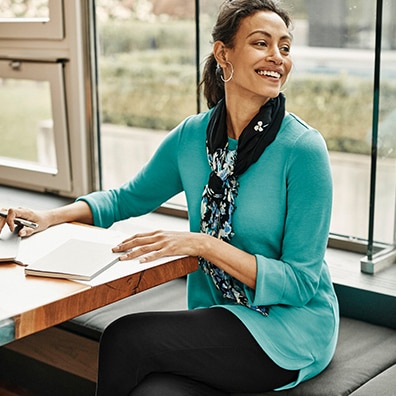 The Wearever Collection
Our Wearever component pieces are made to give you comfortable options for home, work and travel. These wrinkle-resistant knit styles are versatile and pair easily with so much in your wardrobe. They're essential pieces to get your closet off to a great start. From feel-good full-leg and slim-leg pants to pencil skirts and dresses, you'll look great in Wearever, wherever you go.